There are many responsibilities to owning a Subaru. One of the most important is keeping it in great shape, so it can continue its strong performance throughout Rockwall, Mesquite, and Garland, TX. When you're experiencing an issue on the road, there's a flashing dashboard light, or if you simply need to keep up with maintenance, you'll need to seek out Subaru service!
Luckily, at Norm Reeves Subaru Superstore Rockwall, we're here to help with all your service and maintenance needs! We'll make sure your vehicle gets the care and attention it needs to perform at its best and last you for the miles. Schedule a service appointment to get started.
Are Grinding Brakes Dangerous? Brake Service near Me Can I Service My Subaru at Any Dealership? How Long Do Brakes Last? What Happens if You Don't Change Your Brakes?
How Often Should a Subaru Be Serviced? Is it Worth Getting Your Brakes Done at a Dealership? OIl Change near Me Signs You Need Your Brakes Replaced Subaru Service near Me What Are the Signs that My Subaru Needs a Tune-up?
---
Our Subaru Service Center
When you bring your vehicle in for service, it's in great hands! Our service center is state-of-the-art. Each of our service bays is equipped with the latest automotive tools and technology to ensure your vehicle is getting properly diagnosed, its issues are met, and the right amount of service is being applied to your vehicle.
After the service is complete, your vehicle will be ready to take on the roads and perform like it did the day you first got behind the wheel!
---
A Team of Subaru Technicians
We owe a lot of credit to our team of technicians. They're skilled, knowledgeable, and Subaru certified. Each member of our team is specially trained with Subaru engineering, technology, and parts, so they're uniquely qualified to diagnose any issue with your Subaru and provide the exact repair it needs. Whether it's a wiper blade change, tire rotation, or something more complex involving your engine or transmission-they're the best hands around!
---
Subaru Parts for Sale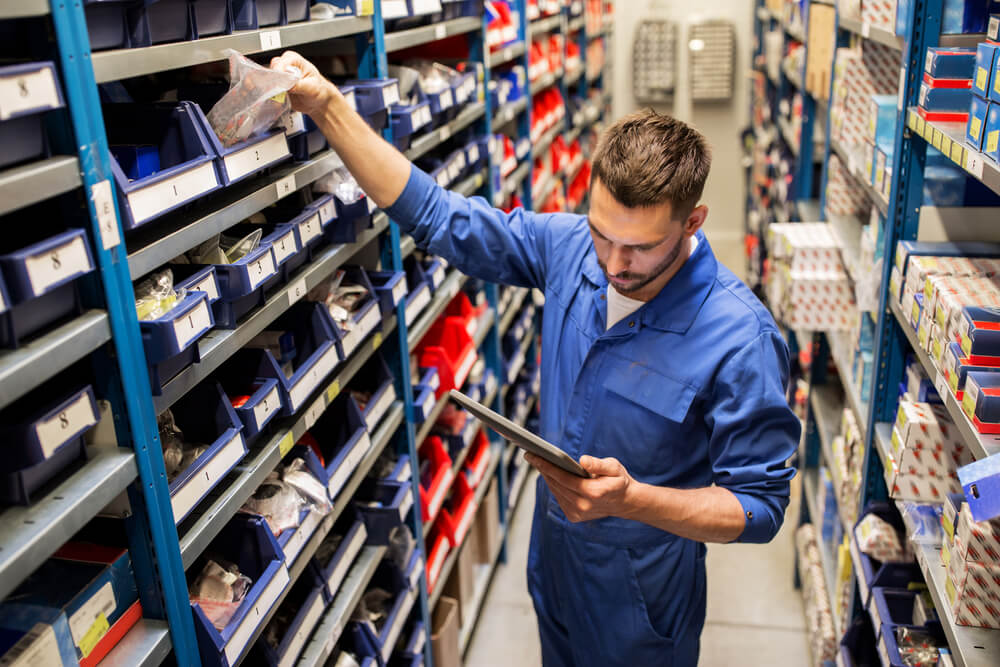 If you're the type of driver who likes to handle your own maintenance, you'll need the right parts for the job. We carry genuine Subaru original equipment manufacturer (OEM) parts at our dealership! Whether it's a filter, wiper blade, belt, or plug, you can find everything you need here.
These parts are specifically designed for your vehicle, so they're a perfect fit! Aftermarket parts, which aren't designed specifically for your vehicle, are a general fit. In addition, they're made from cheaper materials, which results in them wearing down faster, and they'll need to be replaced frequently and more often than genuine parts.
---
Schedule Your Subaru Service Today
There are a few different types of service your vehicle will need. If you're following your vehicle's maintenance schedule, you'll know that there are some important services your vehicle needs, like oil changes, filter replacements, and inspections.
Of course, if a dashboard light appears or if there's a strange sensation with your vehicle's performance, you'll want to schedule service immediately to have the problem diagnosed and the issue corrected, so your vehicle can get back out on the road and continue its strong and efficient performance for the coming years and miles!
When it's time to schedule your Subaru service, you can always contact us at our service center at Norm Reeves Subaru Superstore Rockwall! We'll make sure that your vehicle has what it needs to perform at its best on the streets of Rockwall, Mesquite, and Garland, Texas!